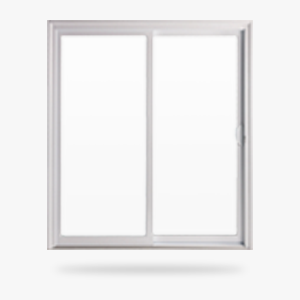 Sliding replacement windows (or "gliding" replacement windows) slide from side to side, as opposed to double hung windows that open from top to bottom. As a result, sliding replacement windows give your home a different feel and style. If your window space tends to be more horizontal than vertical in your home, sliding replacement windows can be a more effective option.
With our sliding windows, we offer multiple options and features. Our vinyl sliding windows have removable sashes, making them simple to keep clean. They are built with a fusion welded frame and insulated glass, which keeps your windows strong and air tight, and the interlocking sashes with weather stripping prevents noise, air, and water from entering your home. The heavy duty track and roller system keeps your windows gliding easily for the life of the windows. And our windows come standard with a flush-mounted sash lock, for security and peace of mind.
Window Doctor offers a wide variety of colors and styles for your northeast Indiana sliding windows, and we can help you choose a style that perfectly suits your home. Our windows are constructed from multiple types of glass: Low-E glass, Energy Guard Low-E, and glass called Thermo-Flect that is exclusive to Window Doctor. We're happy to explain to you the advantages of each in your initial meeting with us.
Your new vinyl sliding windows will both look great and help you keep your energy bills down. Reach out to Window Doctor today and request a quote on your sliding replacement windows!
Request a Price Today on Sliding Replacement Windows